REACH Short-term Mission Trips
Download  Mission Trip Handbook in PDF format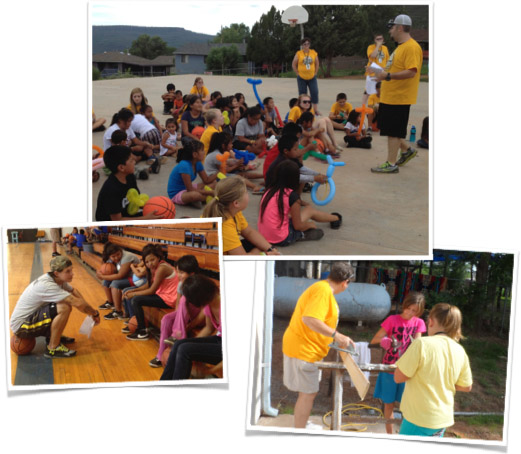 Help Us Bring Hope
 Short-term Missions
When God looks into the heart of His people, what does He see? He sees those that are broken-hearted and those that can bring hope. Becoming part of a short-term mission trip gives you the opportunity to help bring hope through real and practical ways while touching the hearts of people with the love of Jesus.
God has commanded each of us to go and preach the gospel, making disciples of all nations. While we cannot reach all that are lost, we can take each and every opportunity to reach the ones that God has put within our grasp. Becoming part of a Short-Term Mission trip helps you to fulfill the call God has on your life.
It is our desire to put Jesus followers, ages 14+, on the mission field so each of our trips is designed with the entire family in mind. If you are able, consider making this a family service vacation. Perhaps only part of the family can serve or you want to make sure your children can experience the mission field even if you can't. Regardless of your situation, let us help get those with a desire to serve, on a team so they can experience the fullness of God in their lives.
When you come expecting God to work in the hearts of people, not only will you be changed, but you will be an instrument in changing others' lives for eternity. Jesus said, "I tell you the truth, whatever you did for one of the least of these brothers of mine, you did for me."
Terry Williams – iRock Ministries
Children's Missionary Mission Trips
2017 Mission Trips
God has truly opened doors this coming summer for opportunities to REACH people and help meet the needs of children and their families through our Short-term Mission trips.   If you, your family or your church are looking for a way to impact lives for eternity, you might want to consider becoming part of a team.  I am in the process of coordinating trips to several different locations in the United States.  Each week has a unique target and focus, but the ultimate purpose for investing in other communities is to share the love of Jesus through real and practical ways.  Here is a short description of each trip, with links to more detail if you are interested in being part of a team.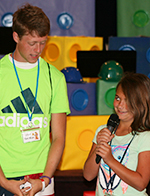 Rural Maryland, Clear Spring Maryland (Ages 14+)
Trip Date: June 25-30, 2017
Trip Cost: $200 (Transportation not included)
Description: To help reach rural america we once again have a mission trip available for individuals or a group of no more than 15. We will be taking a team to Clear Spring, Maryland, to conduct 5 days of kids camp to reach kids in the community and surrounding area with the message of Jesus' love and forgiveness.
The mission team will conduct all aspects of camp including setup, chaperones for the various age groups, ministry leaders in the areas of praise and worship, crafts, recreation and most importantly Bible sessions. It is our desire to provide a fun and quality camp experience for kids so that they can experience the fullness of God's love
The goal is two-fold:  to present the gospel to as many children as possible through age- appropriate, fast-paced, fun-filled activities that will lead the children into a personal relationship with Christ and to familiarize families with the local church in the hopes that they will become part of the church where they can grow together in Christ.  This is an amazing opportunity for your team to be part of making an eternal difference in the lives of individuals and a community.
For more detail or availability contact Terry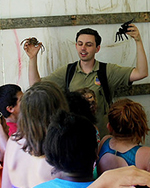 Inner City Maryland, Hagerstown Maryland (Ages 14+)
Trip Date: August 6-11, 2017
Trip Cost: $200 (Transportation not included)
Description: Our ministry is partnering with Camp Wild to help provide the volunteer base that is needed to reach out to over 250 unsaved, unchurched inner city kids in Hagerstown, Maryland. The camp provides a week of summer fun for campers who want to see adventure, make friends and meet the greatest friend they will every know, Jesus. The camp runs from 8 am to 5 pm Monday through Friday. Teams would be involved as camp staff, small group leaders and helping with indoor and outdoor camp activities including zip line, art trail, inner tube rides, hay rides and much more. More importantly the time spent with the campers will build the necessary relationships so that you are invited to share your faith as they learn about Jesus.
The goal of the team is to present the gospel to as many children as possible through age appropriate, fast paced, fun filled activities that will lead the children into a personal relationship with Christ; to familiarize families with the local Wildside Ministry in the hopes that their kids will become part of the weekly services where they can grow together in Christ. This is an amazing opportunity for your team to be part of making an eternal difference in the lives of individuals and a community.
For more detail and availability contact Terry
---
DON'T  HESITATE!
Our trips fill up quickly so if you're interested, please contact me as soon as possible.  Because of people that care, we have gone from one trip in 2010 to 5 trips this year.  This speaks volumes to the hearts of God's people and their desire to share the most important message of love and hope with children and their families across the United States.  May God be glorified as new souls are added to His kingdom!
"The King will reply, 'I tell you the truth, whatever you did for one of the least of these brothers of mine, you did for me." Matthew 25:40
Ministries you might be a part of….
Sports Camp
When immersing yourself in a different culture, it is important to find common ground on which to build relationships.  Sports camp is one way of meeting kids in an environment where they feel comfortable and relaxed.  As the kids get to know team members, sports camp becomes a good place to share your testimony and faith.
Day Camp
Time with a kid translates to love.  Through various camp activities and ministry sessions, teams are able to share their faith in fun and exciting ways. Day camp allows teams the opportunity to learn about a kid's everyday life and then SHARE God's love with them.
Street Evangelism
This is a good time for teams to hit the streets and find the local playground. With a portable sound system and some fun activities, teams go to where the kids are and share the love of Jesus in fun and exciting ways.
Homes of Hope Renovations
As part of Homes of Hope, team members with home improvement skills can help make a child's home a place where they can feel safe and secure.  You will have the opportunity to help with masonry, painting, plumbing, electrical, cleaning, minor repairs, yard work, etc.  Younger team members will be allowed to help based on their specific skill set.
What you need to Know Before Coming….
Team Members
Teams are generally comprised of individuals of various ages, from different locations, coming together with one purpose; to bring HOPE.  We encourage families to participate together.  Children, age 10+, may attend without a parent as long as a responsible adult accompanies them and they are emotionally, physically and spiritually ready.  This kind of ministry and outreach could be an eye opener for many people and we ask that each person prayerfully consider attending the mission trip.
Cost Involved
The cost per person is based on trip length and location and generally includes room, board, ministry expenses, and two iRock Ministries t-shirts. Some trips may include cost of airfare and ground transportation at location. Refer to each specific trip for cost. It is also suggested that you bring spending money for extra items you may want to pick up while visiting.
How to Reserve Your Trip Dates:
The first step is to check the website for trip opportunities. http://irockministries.com. Trips fill quickly so check availability by calling Terry Williams at 301-992-5394.  Once availability is confirmed for your chosen trip, you will need to complete the application by the deadline.  There is a deposit required in order to reserve your requested dates.  As soon as we have confirmed your application and deposit, your trip date is reserved.
How do we prepare for the mission trip?
PRAY!  Shortly after your application is accepted, you will receive the 10@10 Focus Points.  We ask all team members and their prayer warriors to spend 10 minutes in prayer every day at 10:00 am.  The focus points are some of the things you can pray for during that time.
Transportation:
Transportation to and from the trip location is the responsibility of the individual or church.  Occasionally, the location necessitates travel by airline, in which case, the price for airfare and local transportation once on location will be added to the trip cost.
 What will we be doing? Do we get to pick?
Each trip is tailored to the specific needs of the community; therefore, no two trips are alike.  Team members will know beforehand what their trip will entail so that they can begin preparing months before the actual trip date.  We will do our best to give you the most fulfilling missions experience possible.
Evangelism:
We would like each person to be prepared to share his or her faith at any time.  As you are preparing for this trip, it would be a good idea to write out a short testimony you could share with someone if the opportunity presents itself.  We SHOW God's love in order for a chance to SHARE God's love with those in need. Our desire is that at any time we can lead a conversation toward a discussion about Christ.
Accommodations:
It is my belief that staying within the community adds value to the teams' presence on the mission field.  To keep costs low, we deliberately stay on site utilizing available facilities.  Often times, teams will stay at the local church, sleep on air mattresses, share bathroom and shower facilities.  Teams may need to supply their own mattresses, bedding and towels.  We are unable to offer couples housing or private individual rooms.
What are the meals like?
Teams will be served 3 meals each day.  All meals will be home cooked and served cafeteria style.  If anyone on your team has special dietary needs, please let us know in advance and we will try our best to accommodate.
Will there be any free time?
Yes, there will be time…We suggest that you use this time to communicate with your leader or have a time of prayer and devotion in preparation for the day.  Other time can be used for team building activities and preparations for the next day's ministry.  We also include one fun day at one of the local attractions during your trip.
Dress Code:
While on the trip, you are representing iRock Ministries and a Christian lifestyle.  It is very important that all team members dress modestly and in a way that does not draw attention to themselves.  Please keep in mind that you may also want to bring clothing appropriate for working with our Homes of Hope renovation team.
Church Services:
Each mission team is expected to attend church service while staying on site. Teams may also be asked to teach children during service times giving the team yet another opportunity to share the love of Jesus.
How safe are the communities?
While the communities that we visit are not the most violent and dangerous locations in the U.S., we do use much caution and awareness each time we visit our outreach locations.  We work with the local pastor or missions director who know the areas very well and are there to guide and supervise your experience.  We ask that you use wisdom and trust God that he will keep teams safe as we Show God's love and Share God's love.
 ** What you need to Bring With You….
1. Personal Hygiene Items – Please bring your own personal hygiene items such as shower items, daily hygiene items, bug spray and sunscreen.
2. Work and sports camp clothes – Modest Shorts (if you're concerned that it might not be modest, it probably isn't…) jeans, sweatshirt, hooded jacket, t-shirts and pajamas. No spaghetti strap, midriff, or low cut tops. Grungy clothes for work sites. Note: 2 team t-shirts will be provided
3. Shoes – Athletic or other shoes appropriate for work and sports camp.
4. Protective wear – Work gloves, sunglasses, and hat – You will be spending a great deal of time outside during the day whether during camp or on work sites.
5. Bible, Pen and Notebook Paper – You will have a designated time for prayer and devotions. We encourage you to journal during your time. You will be surprised how often God will do a work in your own life and you will not want to forget those life changing experiences.
6. Refillable Water Bottle – We will be at many outreaches/ministries/work sites and we want to ensure that everyone stays hydrated, especially in the summer.
7. Bedding – Some trip locations may require that you bring your own bedding; air mattress, sheets, blanket and pillow or sleeping bag.
8. Bathing suit – You just never know when you might have the opportunity to get wet and cool off (bikinis are not allowed).
9. Spending Money – All your "needs" should be fulfilled while on the trip; but if you need any additional items, you should plan accordingly.
10. Willing Hearts – Be prepared to be used by God while on the trip. Sometimes the smallest acts of service make the biggest impact.
**List may vary depending on your trip location.
Code of Conduct
As a follower of the Lord Jesus, our conduct should be a witness to others of a transformed life.  Paul wrote to Titus, "And show your own self in all respects to be a pattern and a model of good deeds and works, teaching what is unadulterated, showing gravity [having the strictest regard for truth and purity of motive], with dignity and seriousness.  And let your instruction be sound and fit and wise and wholesome, vigorous and irrefutable and above censure, so that the opponent may be put to shame, finding nothing discrediting or evil to say about us".  (Titus 2:7-8, Amplified Bible, emphasis added)
Recognizing Jesus as the author and finisher of my faith, and the Word of God as the supreme standard for all wisdom and knowledge, it is my aim to exemplify Christ-like character in all that I say and do.  I will refrain from anything (e.g., alcohol, tobacco, drugs, pornography, profanity) that may distract from my Christian testimony.
I will endeavor to bring glory and honor to the name of Jesus through my ministry and allow the love of the Spirit to flow through me.
I realize that I have been crucified with Christ and that my life belongs to Him. It is my desire to develop myself as a servant and to seek opportunities to serve, realizing that love exalts and prefers others to self.
As a "REACH" team member of iRock Ministries, I take the great commission as a personal call on my life.  It is my aim to spread the "good news" to every creature and to make the most out of every opportunity to minister.
I will submit myself to the established leadership of iRock Ministries and those leaders that have been given authority to act on behalf of iRock Ministries.  I realize that my participation as a team member is a privilege and a call from God, not a right.  I purpose to give my best and to positively support the ministry of iRock Ministries.
Download Short-term Mission Trip Handbook in PDF format