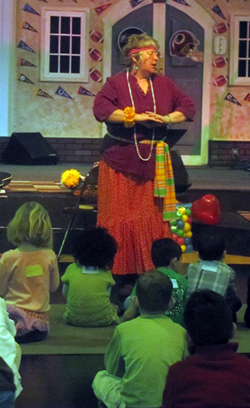 As she enters the room strumming her guitar, Lucienne Love recites the greatest poem ever written about love. "Love is patient, love is kind. Love does not envy, love does not boast. Love is not rude, love is not self seeking. Love is not easily angered, love keeps no records of wrong. Love does not delight in evil, love rejoices with the truth. Love always protects, love always trusts. Love always hopes, love always perseveres. Love never fails." The greatest writer to ever touch on the topic of love is God himself, for God is love.
According to the scriptures we are to treat everyday as if it were Valentine's Day. Jesus said, "This is my command: love each other." John 15:17
God wants us to love everyone – those who are easy to love and those who are our enemies and not so easy to love. Although love is perfect, our lives are not perfect and often times we are hurt by our experiences which can leave our heart broken and hurting. Talking with the kids about broken hearts led to a time of prayer allowing them to express their hurts. At that moment I was reminded how important it is to allow children to be heard and to acknowledge their pain and struggles. They are very real.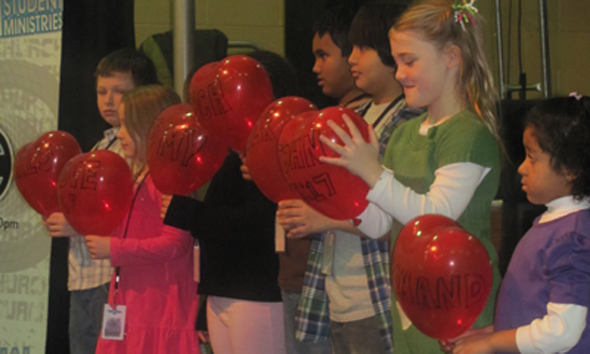 We can not always love those who cause our hurts, we must rely on Jesus to give us that supernatural power. The Holy Spirit can help us love even the most difficult people. When we love our enemies, we follow Jesus' example and show others that we love Him.
Take time to listen to a child today. Allow them to express their hurts and spend time in prayer with them; that they would be encouraged by the love that God shows to each of us.