June 25-30, 2017 (Ages 15+) Clear Spring Maryland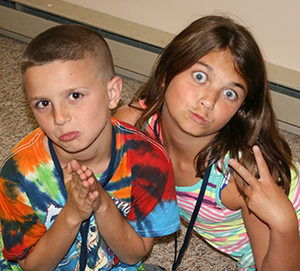 "REACH" our rural community kids in Maryland is a mission trips available to individuals or groups. We will be building teams to help staff 5 days of kids camp to reach kids in the community and surrounding area with the message of Jesus's love and forgiveness. We will be working alongside the local church and their volunteer base to give the best possible camp experience to kids.
The town of Clear Spring is situated at the eastern base of Fairview Mountain in Western Maryland. The towns population is only 465 therefore the local school system draws it's student population from the outlying rural areas with approximately 400 students in grades k-5.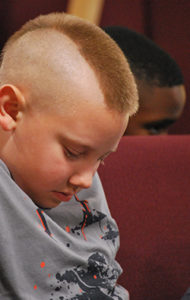 With a passion for reaching the lost in their community, the host church desires to bring kids into a relationship with Christ through a week focused on the things of God. The mission team will work alongside church volunteers to offer a week long day camp for children that have just completed grades k-5. The mission team will conduct all aspects of camp including setup, chaperones for the various age groups, ministry leaders in the areas of praise and worship, crafts, recreation and most importantly Bible sessions. During part of the day the team will lead the kids in daily off-site activities such as swimming, stream play, scavenger hunts, planetarium visits, water wars to mention just a few. Each day the team will help serve both breakfast and lunch to the children to ensure they receive at least two balanced meals each day during camp. It is our desire to provide a fun and quality camp experience for kids so that they can experience the fullness of God's love. The week will conclude with a celebration service  when parents are invited back for a service highlighting what the children have learned over the week. This is our opportunity to present the gospel to parents, friends and relatives that attend. We have seen adults saved in this service and entire families added to the kingdom of God and to the church body as a result of day camp.
Trip Description: We will be working with the local church to reach the children in their rural community. The goal is two-fold: to present the gospel to as many children as possible through age appropriate, fast paced, fun filled activities that will lead the children into a personal relationship with Christ and to familiarize families with the local church in the hopes that they will make these churches their home church where they can grow together in Christ. This is an amazing opportunity for your team to be part of making an eternal difference in the lives of individuals and a community.
If you are interested in being part of this team:
1. You must be age 15 or older.
2. Trip cost is $200 per person (includes meals, housing, ministry supplies and love offering to the church) (Transportation to and from Clear Spring MD is not included in the cost)
3. Call to make sure there are still openings on the team – Terry Williams 301-992-5394
4. Complete the online REACH Mission Trip application.
5. Mail your $50 application fee (Made payable to iRock Ministries) to  – iRock Ministries, 4015 Forrest School Rd, Smithsburg MD 21783. Include your name on the NOTE area of the check. Application DEADLINE IS MAY 22. Balance of $150 due April 22