Need something for a bulletin or flyer to announce my coming to your church. Perhaps this will help. Feel free to rearrange, chop or cut to suit your needs.
Feel free to contact me with any questions, to discuss one of my blogs, or to set up a time to come share how together we can make a difference in the lives of children.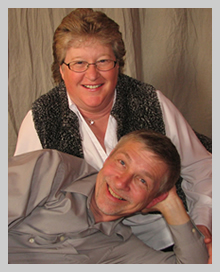 iROCK Ministries – Terry and Rusty Williams
individuals Reaching Out Changing Kids
The Williams' know they have been called to children in the United States. Terry says "I believe that children have huge potential and an amazing plan for their lives and if given a place of value and influence will become vessels of transformation in their homes, school, communities and the world. It's through the children that we will see healing and change in the souls of the lost." Realizing how impossible it is for them to reach the millions of children that need to hear the gospel it is their vision to empower both adults and children through kids missions trips, training, resources, encouragment and mentoring thus empowering church plants and established churches, to become agents of change in our nation. "Let's reach out together and change a child, one at a time until all have come to accept Jesus' forgiveness and love."
 Here is yet another bio:

Download Collage
It takes many people to reach those that don't know Jesus and bring them into a relationship with Him. As a missionary to children I take on unique roles in order to see people come to Jesus.
Taking on the personality of different characters has been the trademark of her ministry. As a full time US missionary to children, Terry uses her talent, through different characters, to train, resource, encourage and empower people to reach as many children as possible with the message of Jesus' love and forgiveness.
Through kid/adult mission trips, training, and kid's services, she encourages individuals to move in their God-given gifts to reach out and change kids lives for eternity resulting in a heart for missions and evangelism.
Her husband Rusty, has been an amazing partner for 30 years. Their oldest son Russ, serves in the U.S. Air Force and lives in Texas with his wife Frances and two children Nate and Emily, while their youngest son Ben, videographer, couch surfer and adventurer, lives in Maryland.
Terry currently serves on the district team as a Kid's Camp Director.
Full Name: Terry Jean Williams
Born: March 8
Saved: At an altar call in a Brethren church with my high school sweetheart.
Baptized in the Holy Spirit: At the age of 21 in a church pastored by a born again Greek Orthodox minister.
Called to full-time ministry: In 2001, I compared myself to a modern day Moses because I was called into full-time ministry later in life.
Ministry experience: 9 years as a Straight Arrow leader in Royal Rangers, 3 years in youth ministry, 4 years in Children's Church in Hagerstown, MD. 5 years as a full time children's pastor in Alexandria, VA. Currently serving at a district level as BGMC coordinator and Kids Camp staff Director. Nationally appointed in March 2008 as an Assemblies of God Children's missionary.
Strengths: Seeing the gifts and abilities in people and training them to move in their strengths as they impact people's lives for Christ.
Favorite ice cream: Denali Moose Tracks
Favorite food: Chicken corn soup, dark chocolate
Favorite scripture: The end of II Cor 9:2, "and your enthusiasm has stirred most of them to action"
Favorite past time: sitting on the porch and watching it rain and geocaching
Vision for Children: Train, resource, encourage and empower people, both adults and children, to be agents of change in our nation and in the lives of children around the world.
Full Name: Charles (Rusty) Russell Williams
Born: August 22
Saved: At the age of 6
Ministry experience: 12 years as Discovery ranger commander in Royal Rangers at Hagerstown Md, 5 years as Royal Ranger Sr. Commander in Alexandria VA. Nationally appointed in March 2008 as an Assemblies of God Children's missionary.
Strengths: Building relationships with non-believers and mentoring young men
Favorite ice cream: Chocolate Peanut Butter Cup
Favorite food: Hot roast beef sandwich with french fries and gravy over the fries
Favorite scripture: John 3:17, "For God did not send His Son into the world that He might condemn the world, but that the world might be saved through Him."
Favorite past time: gardening and hiking
Our Family: Three children, Russ and Frances married in 2006 now serving in the Air Force; Ben, our adventurer, working as a videographer. Three grandchildren, Nate arrived in 2010, Emily in 2012, and Joshua in 2015, God's gift to Russ and Frances.
Our Vision for Children: Train, resource, encourage and empower people, both adults and children, to be agents of change in our nation and in the lives of children around the world.
NOTE: 
Download our brochure HERE
Feel free to use any of the pictures on the site for your promo piece. Looking for high resolution pictures to use in your promotional materials. Click on the thumbnails below to download the high resolution picture:
Take a look at a video history of some of the ministry opportunities we've organized or been part of over the past couple of years.

Special thanks goes out to Pastor Rob for putting this together for our ministry.
iRock Ministries is a work resulting from a desire to provide the necessary training and tools to prepare people to serve on the mission field; their own backyard. Through Workshops , Kids Services, Adventures Camps, Kid Mission Trips and Encouragement it is our goal to Empower people to reach the 24 million children in the United States that have yet to know Jesus.  This training can focus on:
Adults reaching kids
Kids reaching kids
Pastors reaching kids
Ministry teams reaching kids
The primary goal of  Workshops is to help both kids and adults discover and develop their gifts and talents and then channel them in an area of service that best fits who God has created them to be. These workshops also develop community and direction therefore encouragement becomes an important part of these sessions.
Kids Services provide an opportunity for me to come into your church and teach on a topic of your choice. Often time leaders want a focus on Missions and how kids play a vital role in reaching other kids around the world with the love of Jesus Christ. These services are high energy and contain fun games, relevant object lessons, meaningful stories, exciting drama and real life challenges.
Through Kid Mission Trips kids are given an opportunity to experience the mission field in their own backyard. I help pair up a mission field here in the United States with a team of kids and adults that desire to reach the lost. Kids and adults can then work together giving people hope with the message of Jesus's love and forgiveness.
Isaiah 51:1 '"Listen to me, you who pursue righteousness and who seek the LORD: Look to the rock from which you were cut and to the quarry from which you were hewn."
iRock Ministries is only successful when we look to Jesus Christ who is our perfect example of a teacher. He is the rock from which we were cut. When we realize that He has all of the instructional tools that we need to effectively minister to children we can continue to impact lives in such a way that kids will become believers of Christ and will begin telling others. They will become missionaries to the world, teaching others of Christ's love.
Through Training, Kids Services, Kid Mission Trips and Encouragement, it is my desire to see lives changed and souls added to the family of God while playing a vital role in Kingdom Growth.